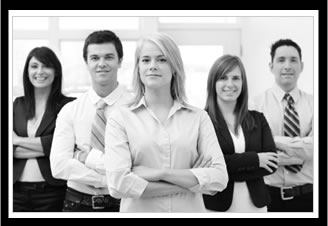 "I worked with Justin in finding my current role. I was impressed with his client and market knowledge and his support in preparing and coaching me for the interviews. He encouraged me throughout the whole process and his support was over and above my expectations."

Victoria Longden, Baxters.
Candidates
In the current climate there's more competition than ever for each position. With this in mind JMP Selection will work with you not only to identify the right position, but also to help you obtain an edge over the competition.
JMP Selection believes that it's essential to find the right job, not just a convenient one. Tell us where you want to be in the future, explain to us what accomplishments in business you haven't achieved yet, and we'll endeavour to help get you there.
Careful CV Preparation
By choosing JMP Selection, you have already taken the first step to obtaining an 'edge' over your competition. Our unrivalled experience and expertise combined with a personal approach will help deliver an edge throughout the process. This starts with CV preparation, continues with interview strategy and concludes with salary negotiation.
JMP Selection believes that your CV should be a dynamic document – we will help you align your experience with the job description and ensure that your most relevant attributes and capabilities are highlighted for each position.
Interview Techniques
Interviews require careful and thorough preparation. We will guide you through a strategy that will help you sell yourself to the best of your ability – although you may have the ability to do the role, you will only have a limited time to prove it. Our little gems of wisdom may prove to be the difference between becoming the preferred candidate and being a close runner up.
Once a job offer has been secured we will use our experience of the market to help you negotiate the most appropriate package so that both you and your prospective employer achieve the desired result.
If you are an exceptional qualified accountant or an excellent experienced manager or director within the financial arena, please contact us for a confidential discussion.
All we ask for is commitment, honesty and, if you value our service, that you tell your friends and colleagues about us.