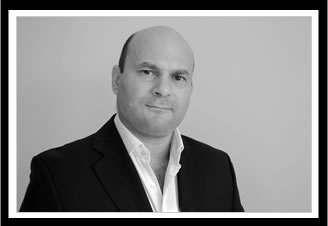 Justin Pearce, CEO.
"Justin helped me find my current position. A properly consultative approach with in depth knowledge of the market and his clients. Great coaching and support throughout the process."
Sinclair Coghill, Baillie Gifford.
About JMP Selection
JMP Selection is a boutique recruitment business that works in partnership with its clients to deliver outstanding recruitment results. Our success arises from a proven delivery process combined with an unrivalled wealth of and expertise knowledge of the marketplace.

Justin Pearce, the founder and CEO of JMP Selection, has a proven track record of delivering the right candidate at the right time in the senior accountancy and finance markets and, as a result, benefits from a very high level of repeat business and referrals. From venture capital owned companies and financial services to the FMCG and service industries, clients return time and time again to a team they can trust.

Testimonials
I have worked with Justin on a number of critical assignments over the last few years. He has helped source several key recruits both for Sigma Capital Group and a number of our portfolio companies.

Importantly, Justin takes the time to get to know your company and works hard to find quality candidates that will fit in. I value his knowledge of the Scottish marketplace and have no hesitation in recommending Justin's services.
Mark Hogarth,
Investment Director, Sigma Capital Group PLC.
I've worked with Justin when recruiting for my finance team and when I've required individual managers as well as during a large scale migration project.
He ensures he understands the role requirements and how the successful candidate will fit the team culture and organisation. His approach has always led me to feel that he is part of my team rather than just a recruitment consultant. He takes time to understand the mission and ensure that the candidates are the most likely to deliver a successful outcome in the timeframe.
He is always very honest about what he can and cannot deliver. This is vital when dealing with critical outcomes.
Neeraj Kapur
Royal Bank of Scotland
Justin has already placed several people within Baxters and, through listening clearly to our detailed requirements, he has ensured that the quality of candidates presented has hit the mark. Where we have been unrealistic in our expectations Justin has been honest enough to tell us so, and such an open approach to our business relationship is greatly appreciated. We look forward to working closely with Justin on further assignments in the future.
Alastair Stewart,
Finance Director, Baxters Food Group.
I approached Justin when I was seeking a new challenge as he had been referred to me. I found that he had a very good understanding of the Scottish marketplace and specifically, the type of opportunity and company that would suit my experience and background. The position that Justin found me matched my requirements and his knowledge and guidance through the recruitment process were invaluable. I find Justin to very personable and have no hesitation in recommending him to others when they're seeking a new opportunity.
Ian Sunter, Finance Director, I-Design.
"I initially worked with Justin in finding my current role. He quickly understood the type of role I was looking for and as he got to know me, would find roles which he thought would specifically fit in with my skill set and personality.

This approach resulted in a quick and simple search process where the right job was found very quickly.

In my current role, I have continued to work with Justin when looking to source financial recruits for a number of our portfolio companies."
Patrick Graham,
Sigma Technology Management Ltd.
"I was extremely impressed with the market knowledge offered by Justin, he was excellent at keeping me updated and providing quality and friendly advice. Justin's professionalism and attention to detail is superb and he treats each client as a person rather than a commodity so i'll be recommending him to everyone I know."
Vicki Prowse,
British Telecom.
"Justin has an excellent knowledge of the scottish market covering both the available talent pool and commercial organisations
which has enabled him to add value to our recruitment selection process.
He not only recommends good people, but good people who will be a successful fit within our organisation."
Alan Boyd,
Sun Microsystems.